2016.11.21 Monday
#169 "Honesty is the best policy" Do you agree?
こんにちは!
今年の秋はあっという間で、早くも冬が近づいて来ているようですね。
明後日は今年一番の寒さとのことで、今からビクビクしています…
とはいえ、街はクリスマスムード一色でワクワクする季節でもあります♩
今年も残すところ約1カ月、悔いなく楽しく過ごしたいものですね!
"Honesty is the best policy" Do you agree?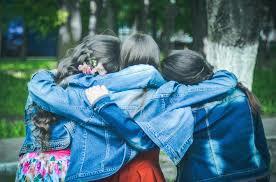 Absolutely. I believe it is one of the most precious aspects of our nature. If we really want to have a place where we do belong, honesty is a key to obtain acceptance.
On the other hand, it also requires us to keep on showing our honesty through bitter events. This has been brought up in so many books, and I find it invaluable in acquiring various lessons from them. You never know what to expect in your life, and tomorrow, you may receive a chance for a new opportunity.
I must admit that being honest is not an easy task. Some people abandon honesty so easily because of bad luck or obstacles they can't overcome. I can't say where the limit for being honest is for someone, as it would depend on their personality or spirit.
And receiving honesty from others is much more difficult. So, it's real fortune having a person with whom we can exchange honest opinions with at any time.
When it comes to the leaders of nations, they have a good reason to be honest to the people and are required to be as a part of their duty. I regret to say, it's too unusual to see. We can't blame them. If we don't believe in politicians but don't vote or just keep on voting by habit, it's not their fault, it's ours.
Honesty must be the best policy in our society. At least, we mustn't change it for the pursual of the battle field, where the word "honesty" never exists.
教師より
Your essay described the importance of honesty and why people should apply it to their lives.
However, perhaps in certain situations a small lie might be used to protect another person's feelings.
I agree that it is not in the best interests of world leaders to be honest as it would undermine their objectives.
Calendar

1
2
3
4
5
6
7
8
9
10
11
12
13
14
15
16
17
18
19
20
21
22
23
24
25
26
27
28
29
30
Selected Entries
Archives
Links
Profile
Search this site.
Others
Mobile
(C) 2020