2017.02.04 Saturday
#171 The advantages and disadvantages of computers.
こんにちは!
かなり遅くなってしまいましたが、2017年も
どうぞよろしくお願いいたします!
それでは、早速essayを紹介させていただきます!
"The Advantages and disadvantages of computers"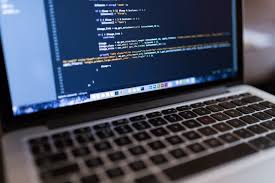 My generation is the first generation that used computers and we have been familiar with them since our childhood.
Of course, most of our first computers were video game consoles. However, it is probably true that we didn't hesitate too much to use unknown computer-based machines compared to the previous generation.
The biggest advantage of computers are their calculation speed and correctness. Also, computers don't complain, if they work 24 hours, 365 days without having rests. Therefore, many jobs that use calculations are replaced by computers and people come to work more efficiently. In fact, hand calculations used to be necessary only in my school life.
On the other hand, one of the disadvantages of computers in that they're too inflexible instead of being correct. They stop working, if there is an insignificant mistake. It sometimes causes big trouble like failure of launching a rocket because of the wrong digit in its computer program.
My thought of another disadvantage of computers is they are designed by human beings. That means computers can't surpass human beings. For instance, artificial intelligence is today's key technology, but its process of thinking is made by human beings. I still don't rely on an automatic car controlled by A.I., because there is no complete human being in the world.
教師より
Your essay contained some valid reasons on the topic.
As you wrote in your essay, computers have helped increase productivity, the storage of information and improved the accessibility of communication.
Although computers have many advantages it may take time before they can be trusted to work autonomously without being monitored by humans.
Calendar

1
2
3
4
5
6
7
8
9
10
11
12
13
14
15
16
17
18
19
20
21
22
23
24
25
26
27
28
29
30
Selected Entries
Archives
Links
Profile
Search this site.
Others
Mobile
(C) 2020