2017.03.02 Thursday
#172 Japan secrecy law
こんにちは!
3月に突入し、春の気配を感じる日も増えて来ましたね。
先日は満開の河津桜が綺麗に咲いているのを見ました。
来月から進学や就職、転職など、新生活をスタートされる方もいらっしゃるかと思います。
何かとバタバタとする時期ですが、お身体に気をつけてお過ごしください!
"Japan secrecy law"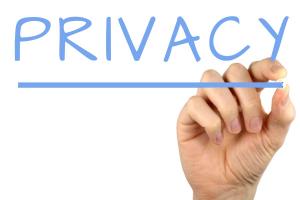 A new problem has occurred thick and fast with the state secrecy law.
Our personal information should be protected but on the other hand, it has an advantage, if we use it properly.
Nowadays personal information is being watched with keen interest because the government decided to introduce the national ID number system alias my number system.
Japanese citizens are assigned 12 figure number. It is a system that controls information concerned about social security, taxes, and medical insurance.
It aims to make office work run efficiently. Public service is supposed to take a long time usually, I hope it becomes faster but many people are concerned about the leaking of information and the misuse of privacy.
My number system has just begun. The problems will happen in the future, but I hope it becomes a good system.
教師より
This was a good essay. You've stated the reasons for concern that many Japanese citizens have about the 'my number system'.
It's rather disconcerting that the NSA (National Security Agency) and the Japanese government can search for information about any citizen they like.
Yet as we have seen, the Japanese government has concealed a lot of information from Japanese citizens.
Ownership of media is a draconian tactic and its an attempt to indoctrinate and pacify the population.
It also allows the government to freely do what they want without a public referendum or consensus. It's not surprising that some people really dislike the Abe regime.
I hope that everyone's privacy will be protected and that Japan has a better government in future.
Calendar

1
2
3
4
5
6
7
8
9
10
11
12
13
14
15
16
17
18
19
20
21
22
23
24
25
26
27
28
29
30
Selected Entries
Archives
Links
Profile
Search this site.
Others
Mobile
(C) 2020