2017.06.20 Tuesday
#175 Judging people by appearance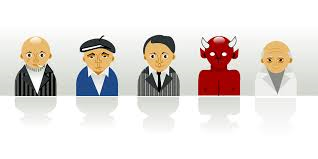 こんにちは!
今月紹介させていただくessayは "Judging people by appearance" です。
是非が分かれるtopicですが、皆様はいかがですか?
I don't think judging people by appearance is bad.
I think that appearance shows our mindsets. We automatically express ourselves by using clothes, attitude, face expression etc.
In my case, my first impression of someone doesn't change only when I like the person at first. I may judge people by atmosphere, their clothes, face expression, etc.
In society, manner is important, too. That means many people tend to judge other people by their appearances.
At the same time, we control our appearances.
I'd like to be a person who pulls off various styles. I think it's effective in business life. And if I can do that, my life can be more colorful.
教師より
You have a good paragraph structure but I recommend you to state your opinion once again in the conclusion paragraph.
You give good reasons to support your opinion and I agree with most of them.
Of course this is a personal opinion and I'm a true believer of first impressions but sometimes "appearances are deceptive." So, a person can look like a very good person but actually he can be a criminal. On the other hand, a homeless person can look very dirty and dangerous but he/she can turn out to be a very kind and sweet person. But still, we should pay attention to how we look like and use it in our advantage like you said.
Calendar

1
2
3
4
5
6
7
8
9
10
11
12
13
14
15
16
17
18
19
20
21
22
23
24
25
26
27
28
29
30
Selected Entries
Archives
Links
Profile
Search this site.
Others
Mobile
(C) 2020