2017.11.15 Wednesday
#178 Who inspires you
こんにちは!お元気ですか?!
更新が遅れてしまい、申し訳ありません・・・
本日紹介させていただく topic は "Who inspires you" です!
この topic に対しては、人物だけでなく、本、映画、音楽、演劇などなど様々だと思います。
私は音楽に影響を受けることが多いのですが、洋楽の歌詞ももっと理解できたらいいなぁと思っています♪
それでは、essayを紹介させていただきます!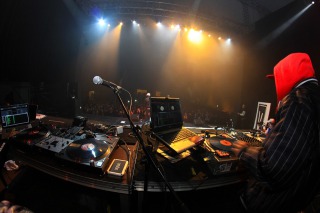 I love American music especially 1960's and 70's soul, R&B and blues.
One day, maybe almost 20 years ago, a friend of mine had invited me to a 60's music lover's event, so I went to the party. During that moment, I listened to cool music which DJ's played, I was so excited.
In addition, girls on the dance floor were in cute retro fashion and dancing so nicely. I became to love this 60's music event so much. The people who I met there are still my good friends now. They made me love music more and I became eager to play the drums in a band.
Then some girls and I made a 60's garage band and we were touring around Okayama, Osaka and Nagoya. It is still a good memory.
By the way, I've been still playing music with other friends in a band. I'm trying to be better though, my energy doesn't last so long. Sometimes, I'm becoming nervous about our next concert. When I'm in a situation like that, I don't only practice but I watch a movie to be inspired.
A good movie makes my mind change and gives me good imagination. My favorite film director is Shuji Terayama. He is regarded as an avant-garde and the most productive and provocative creative artist by many critics. I have watched only 4 of his films. If I watched another one, I would be inspired and make 2 more songs. I should watch all of his works!
教師より
This was a good essay. The examples of what inspires you are very interesting.
It's quite funny when Japanese people ask me what type of Japanese music I like. I usually tell them it is music from the 1960s and 1970s. They become a bit surprised because I guess they expect me to answer that I like modern J pop or anime soundtracks.
Shuji Terayama's works are very imaginative and philosophical. Thank you for recommending his works. There are a few film makers that inspire me too. For instance, Jan Svankmajer, Jean Pierre Melville or the Brothers Quay.
I'm usually inspired by creative people who are thoughtful about life.
Calendar

1
2
3
4
5
6
7
8
9
10
11
12
13
14
15
16
17
18
19
20
21
22
23
24
25
26
27
28
29
30
Selected Entries
Archives
Links
Profile
Search this site.
Others
Mobile
(C) 2020