2018.03.10 Saturday
#181 Do you trust your government?
育った環境、本人の経済的状況により、ものの見方、考え方が
違って当たり前、単純に割り切れないトピックかもしれませんが、
選挙権を持つ主権者ならば、自分の意見が言えることは大切では
ないでしょうか。
日本語ではよく耳にされたヴォルテールの名言、
"I disapprove of what you say, but I will defend to the death your right to say it"
を今一度忘れないようにしたいものです。
Do you trust your government?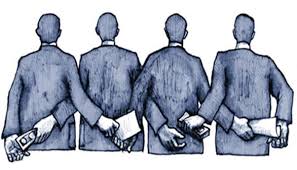 I don't trust my government.
Before the election they told us their promises, but I never
heard that they wanted to change our government.
When they try to change something,many people agree or
disagree,so they can't make a decision immediately.
In addition, I heard a lot about governmental activities on
TV,but most of them are "lies".
There is a big "dark power "behind our government.
So I can't trust our government easily.
------------------------------------------------
(教師から)
You have every reason not to believe or trust your
government."Politics" is just a fancy name they use
for lies.
There are some transparent governments in the world
that they don't lie to their people but unfortunately our
governments are not in that list.
I don't trust my government either and I don't think I will
ever be able to do so.
I believe almost every country has its own"deep state"
and as people, we are being fooled everyday.
Calendar

1
2
3
4
5
6
7
8
9
10
11
12
13
14
15
16
17
18
19
20
21
22
23
24
25
26
27
28
29
30
Selected Entries
Archives
Links
Profile
Search this site.
Others
Mobile
(C) 2020