2018.07.25 Wednesday
#185 How you think technology will evolve in the future?
こんにちは。
今年の夏は異常な暑さですね。
先般の豪雨災害で、お亡くなりになられた方々にお悔やみ申し上げますとともに、甚大な被害を受けられた皆さまに対して、心よりお見舞い申し上げます。
まだまだ猛暑日が続きそうですが、お身体を壊されないよう、くれぐれもご自愛ください。
本日紹介させていただくessayは "technology" についてです。
確実に日々進歩している technology ですが、その反面、自然災害など、人間にはまだ太刀打ちできない領域はまだまだありますね。
生活が便利になるのはもちろん嬉しいですが、地震予測や気象予測、またセキュリティ面で technology の開発が進むことを期待しています。
"How you think technology will evolve in the future?"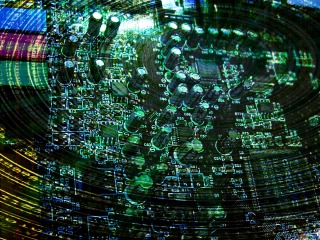 In the last century, it was the most progressive and important era for technology in our history. After the Industrial Revolution, our life has been dramatically changed and the technology is making us comfortable even today.
However, I think today's technology is a bit different compared to how it was decades ago. The previous technology affected our life directly. For instance, the developments of transporters are able to take us further and faster. Home electric appliances release housewives from long hours housework. They are simple and understandable profits for everyone.
Today's technologies are based on complicated combinations of those previous technologies and are difficult to understand. How many people can explain the technology of an automatic driving? Car, computer and sensor – they are some components consisting of the driver-less car, but one most important component is missing. It is a driver, a human's intelligence that is missing. It is regrettable that the technology of intelligence is far from a real human's.
I think the distance from a human's intelligence and the artificial one would be closer in the future. This symbiosis will help with new discoveries. Technology will evolve in the future while all the mysteries will be solved.
教師より
Your essay answered the topic well.
Technological advancements have certainly increased productivity, communication efficiency and made our lives more convenient.
In future, the symbiosis of human and artificial intelligence poses the question of how much we allow the technology to function in society. It will be interesting to see what new gadgets, transport and entertainment evolve with the future of technology.
Calendar

1
2
3
4
5
6
7
8
9
10
11
12
13
14
15
16
17
18
19
20
21
22
23
24
25
26
27
28
29
30
Selected Entries
Archives
Links
Profile
Search this site.
Others
Mobile
(C) 2020