2018.12.03 Monday
#189 Nature vs Nurture
こんにちは!
"Nature"と"Nurture"
この似て非なる2つの単語ですが、「どちらの方が大事」とは言えませんね。
本日紹介させていただくessayは、教師同様に私も "Your baby is incredibly lucky!" と感じたessayです!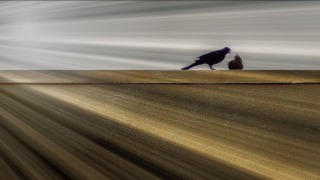 I have one responsibility since I got pregnant: raising a child, especially educating him.
I think that humans have innate abilities and learned abilities. I'd like to grow my child's natural abilities and to help him blossoming out these abilities by himself. I decided that I'll try to observe him carefully for it.
But we have talents which we don't notice by ourselves. Therefore, we have to experiment and improve our abilities. For this reason, I'd like to try to give him many chances and leave nurturing to professionals.
The thing I can teach at home is how to see the world. I want my child to be someone who can find answers by himself.
Finally, I think manner develops only by nurture. Thus, I'll teach him manners.
教師より
Nature and nurture are both very important when it comes to shaping a child's character. We all have some characteristics that come from our genes, but also we cannot deny the fact that we are who we are thanks to the circumstances we have experienced.
I'm sure I would be a completely different person if I was raised by different parents. Your baby is incredibly lucky. I'm sure you're going to do an amazing job as a mother.
Calendar

1
2
3
4
5
6
7
8
9
10
11
12
13
14
15
16
17
18
19
20
21
22
23
24
25
26
27
28
29
30
31
Selected Entries
Archives
Links
Profile
Search this site.
Others
Mobile
(C) 2020