2019.01.07 Monday
#190 If you could be any animal what would you be and why?
Happy New Year!
あけましたおめでとうございます!
今年もWILL ENGLISH SCHOOLをよろしくお願いします。
新年最初に紹介させていただくessayは
"If you could be any animal what would you be and why?" です。
私も犬を飼っているので、このessayを書いてくださった生徒様と同様、飼い犬が何を考えているのか、とっても知りたいです。
皆さまはいかがですか?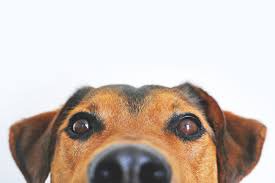 If I could be any animal, I would like to be a dog which is kept by rich people. I want to know how it feels to be a pet. I wouldn't need to worry about my food. I could eat hearty food. I could take a walk everyday with my master. My master would take me to the dog salon once a month. I would have a happy life.
And I would want to be a hawk. It's a cool bird. I would want to look down at the big nature from the sky, and would want to go hunting.
I'd prefer to be an animal that doesn't have an enemy.
教師より
It was wise of you to add "being kept by rich people" when you were talking about being a dog. That's a lifestyle one can get used to easily!
Yet, your wish about being a hawk intrigued me more because it made me think about all the freedom the hawks have.
My personal choice would be "a bear." So, I could sleep all winter and enjoy all the warm seasons by eating honey and being lazy.
But just as you mentioned, animals have various enemies including other animals and humans. I would be very scared of humans if I were a bear.
Calendar

1
2
3
4
5
6
7
8
9
10
11
12
13
14
15
16
17
18
19
20
21
22
23
24
25
26
27
28
29
30
31
Selected Entries
Archives
Links
Profile
Search this site.
Others
Mobile
(C) 2020