2019.03.07 Thursday
#192 What types of moods I have
こんにちは!
3月に入り、暖かい日も増えてきましたね!
街中では、新生活に向けて忙しそうな方も増え、春が近づいて来ているのを感じる今日この頃です。
さて、本日紹介させていただくessayは、"mood"についてです。
私は自分で"moody"だと自覚しており、それが悩みの種でもあります。。。
皆さまはどんな"mood"をお持ちですか?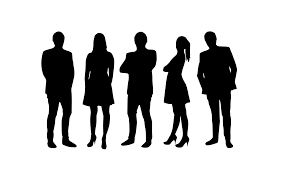 People around me say I'm a sociable person. They say "you need only three minutes to make a friend." I'm glad to hear that because I had hoped to be a sociable person. My mother said "your appearance is cold whey you are silent." Therefore, I try to speak to people actively.
English school is a good place to be sociable. We have to talk about our opinions with people we don't know every time. I'm getting used to that situation. At that time, I feel less shy and also I feel like I'm getting older. I'm glad about that because I have to communicate with people I don't know well in my job.
My goal is to become a person who is easy to talk to. I'm trying my best.
教師より
Being sociable comes with benefits and I'm sure you experience these advantages at work and in your private life.
I have to disagree with your mother on how you look like when you're not talking. I believe social skills help us to improve our lives and make everything easier for us.
When we say "mood", we talk about "how someone feels at a particular time." So, you can say you have a sociable mood but somedays you are in a bad mood so you try to avoid meeting people on those days. For example, I am in a cheerful mood most of the time, but when I'm tired or hungry, I get in a very angry mood.
Calendar

1
2
3
4
5
6
7
8
9
10
11
12
13
14
15
16
17
18
19
20
21
22
23
24
25
26
27
28
29
30
Selected Entries
Archives
Links
Profile
Search this site.
Others
Mobile
(C) 2020