2019.04.09 Tuesday
#193 Atheism and agnosticism
こんにちは!
最近は、新入学生、新社会人の方などをよく見かけます。
少し緊張しているけど、希望に満ちた表情を見ていると、私も何かに挑戦したい気持ちになります。
何かと忙しく、気候の変動も大きい季節ですので、皆さまお身体にお気を付けください!
さて、今回紹介させていただくessayは
"Atheism and agnosticism"です。
普段使うことはあまり無いtopicですが、私自身も外国人の友人に聞かれ、返答に困った経験があります。
皆さまは、どのように考えますか???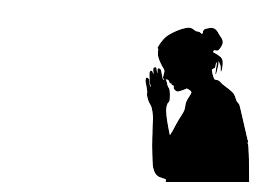 I don't know exactly what the difference between atheism and agnosticism is even in Japanese. If atheism and agnosticism are translated from English to Japanese, atheism is 'Mushinron' and agnosticism is 'Fukachiron'. Both words are not familiar to me. According to the Internet, atheism is the belief that God does not exist. Agnosticism is to believe that people cannot know whether God exists or not.
We, Japanese, don't usually think God exists. Most Japanese are not religious. When you want to pass the university entrance examination, you go to the shrine to pray. The funeral is held according to the Buddhist rites. Many Japanese celebrate Christmas.
The Japanese don't seem to believe God exists, but when we are having trouble, we ask God for help. The Japanese usually don't have consciousness of the existence of God, but once we get in trouble, we believe in the existence of God. The Japanese seem to be an agnostic.
教師より
I would define agnosticism as "the existence of God is unknowable." Technically, we can consider the Japanese as followers of Shintoism and Buddhism, but as you stated, this is valid only when they have a reason to ask for help.
Generalisation cannot be completely accurate, of course there are some religious Japanese people. But in general, we cannot run into people who are extremely religious often in Japan.
Atheism is becoming more and more poplar all over the world. But especially with the rise of terror attacks, extreme atheism is also increasing.
Calendar

1
2
3
4
5
6
7
8
9
10
11
12
13
14
15
16
17
18
19
20
21
22
23
24
25
26
27
28
29
30
Selected Entries
Archives
Links
Profile
Search this site.
Others
Mobile
(C) 2020