2019.07.16 Tuesday
#194 Japanese national pride
自国について語る、それは賞賛であれ辛辣であれ、愛すればこそ
とも言えそうです。しかし、忘れてはいけないことは「客観的」
な視点を維持しょうとする努力ではないでしょうか。
主にインターネットからのみ知ることができる、今日この国の
大都市で頻発する「hate speech」、英語という外国語を知ること
で彼らの考え方から学ぶことが出来れば、国粋的で偏狭な視点
に同調する方は減ることでしょう。
受講生のご意見、担当教師のコメント両方から何かしらを
吸収頂ければ幸いです。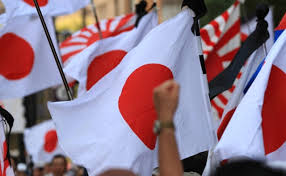 Japanese national pride
I think the Japanese have two things that they're proud of.
First, it's not only their pride but also their everyday habits,the Japanese tend to be on time. At Japanese schools, we have been taught to begin every action 5 minutes before we have to do it(for examples,if the meeting begins at 10 am,we have to enter the meeting room by 9:55 am).
On business or social activity scenes people who are always late for the promised time lose their social trust.
The most obvious characteristic feature of being on time is Japanese public transport. Particularly,Japanese train(subway)systems are very punctual. If a train is late for timetable,even a few minutes,the driver must apologize to passengers for being late.
Second the Japanese take pride in their pacifism.
Few months ago,a member of Japanese Congress, was criticized for his inappropriate speech about the Northern Territory by fighting a war. His speech offended the Japanese and was an insult to all the efforts the people made to maintain a peace approach.
I think that the criticism of his speech shows the Japanese people's pride in their peace-loving attitude.
教師より
There're lots of things to be proud of for Japanese people.
Majority of the population is organized, clean and polite.
Of course it depends on the person but I think we can say
these for most of the nation. It's normal to be proud of
one's nationality as long as they respect other nationalities too.
Calendar

1
2
3
4
5
6
7
8
9
10
11
12
13
14
15
16
17
18
19
20
21
22
23
24
25
26
27
28
29
30
Selected Entries
Archives
Links
Profile
Search this site.
Others
Mobile
(C) 2020