2019.12.30 Monday
#196 Spring in Japan
2020年がすぐそこですね。
この国では新年を新春として迎えますが、本当の春は
寒い季節を耐えねば感じることはできません。
新年の決意とともに始まる寒い冬も、暖かい春への
準備として備えることで、美しい桜を愛でることができる
でしょう。
初心者から話題にできる、親しみやすい題目について
書かれたエッセイのご紹介です。
Spring in Japan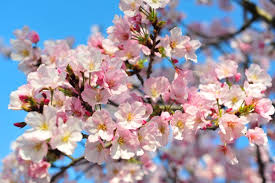 Japanese spring is famous all over the world.
Many foreign tourists also look forward to it every year.
Spring is warm and the most comfortable season in Japan. Therefore, many plants bloom beautifully.
For example, cherry blossoms,canola blossoms,narcissus and lily of the valley. Many colorful flowers can be seen all over Japan.
In addition, the fiscal year changes in April in Japan.
The era name is chaging from "Heisen" to"Reiwa" this year. So Japan is bustling more than usual.
Sporing time in Jpan is not only a beaty,it also has a power that makes people feel refreshed.
教師より
I think spring has a special place in people's heart in many countries. We can find myths about the arrival of spring in many different cultures.

I also happen to love spring in Japan but I prefer autumn colours to charry blossoms. Even though the scenery is beautiful,my hay fever is certainly not a fan of this season in Japan.
Calendar

1
2
3
4
5
6
7
8
9
10
11
12
13
14
15
16
17
18
19
20
21
22
23
24
25
26
27
28
29
30
Selected Entries
Archives
Links
Profile
Search this site.
Others
Mobile
(C) 2020